One of the last barriers to organisations becoming agile in their operations is the procurement process. At the recent Agilia Conference, Mirko Kleiner presented on Lean-Agile Procurement, an approach to negotiating service contracts which involves procurement specialists, IT teams and suppliers to radically reduce the time such contracts take to negotiate, and move from a combative stance to a collaborative approach to addressing the customers' needs.
According to Kleiner:
External partners are often tightly integrated in the agile organization and are an essential part of the value stream, or even part of an agile team. However, a lot are still treated as suppliers instead of partners on a similar eye height. In a faster changing, more complex world it'll become a competitive advantage for a company to have fast access to an ecosystem of trusted partners with the same values.
He continued by exploring how the current purchasing approach in many organisations is designed around mistrust and a mistaken belief that the needs of the organisation can be expressed explicitly and a contract produced that pushes the risk of misunderstood needs to the vendor (fixed price, spec based contracting). Kleiner played a video which exposed the futility in the approach, and he pointed out that the current situation is that the procurement process typically takes 6-12 months before any work actually starts on solving the problem or meeting the customer needs.
His solution to the contracting dilemma is the Lean Procurement Canvas, a tool for identifying shared goals and outcomes, finding alignment on the way of working and rapidly agreeing to either work with a vendor or part ways.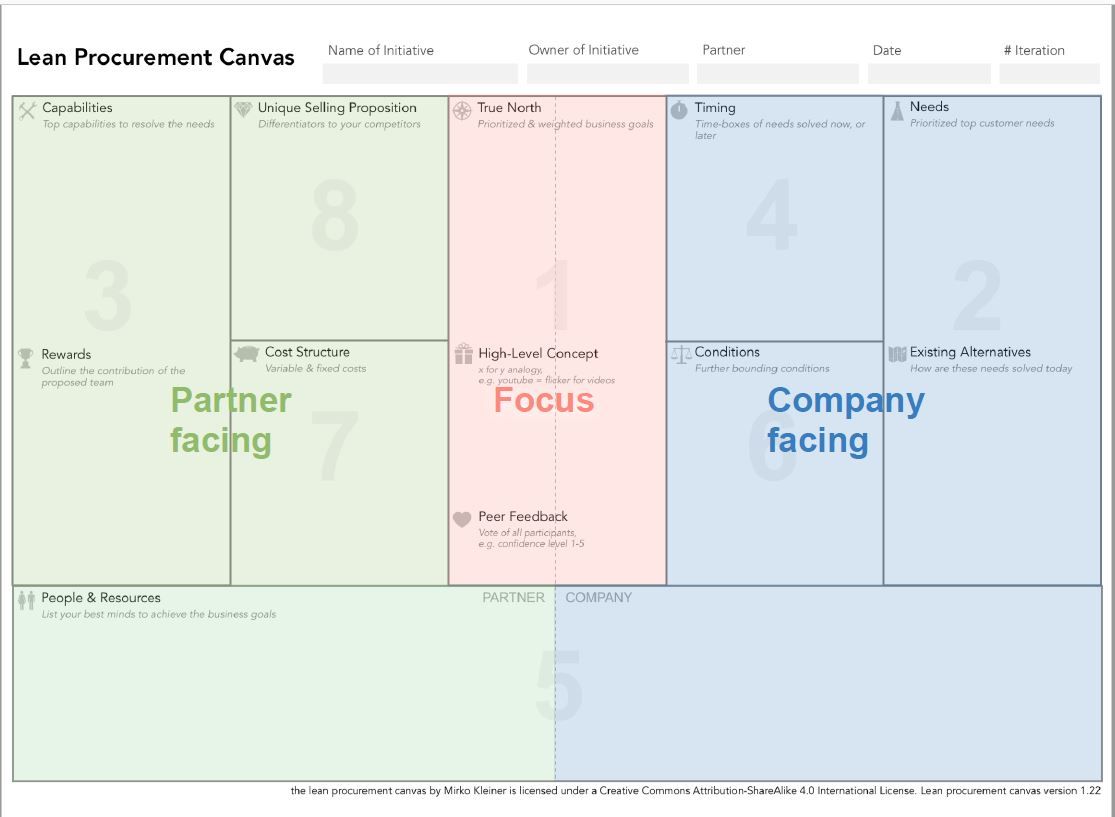 The key to success in this Lean-Agile procurement process is the ability to form a cross-functional team with the right people inside the organisation, including legal, procurement, the business area needing the services/product, IT and other affected areas. This team rapidly fills in the business-focused areas of the canvas (within a few hours), then you can bring in a number of potential vendors and work with them to complete the remaining areas of the canvas. He gave an example of how a large outsource contract to deliver a mobile application was negotiated and agreed over less than a week, and included three potential vendors in the selection process. Effectively the canvas itself can become the contract between the vendor and the client.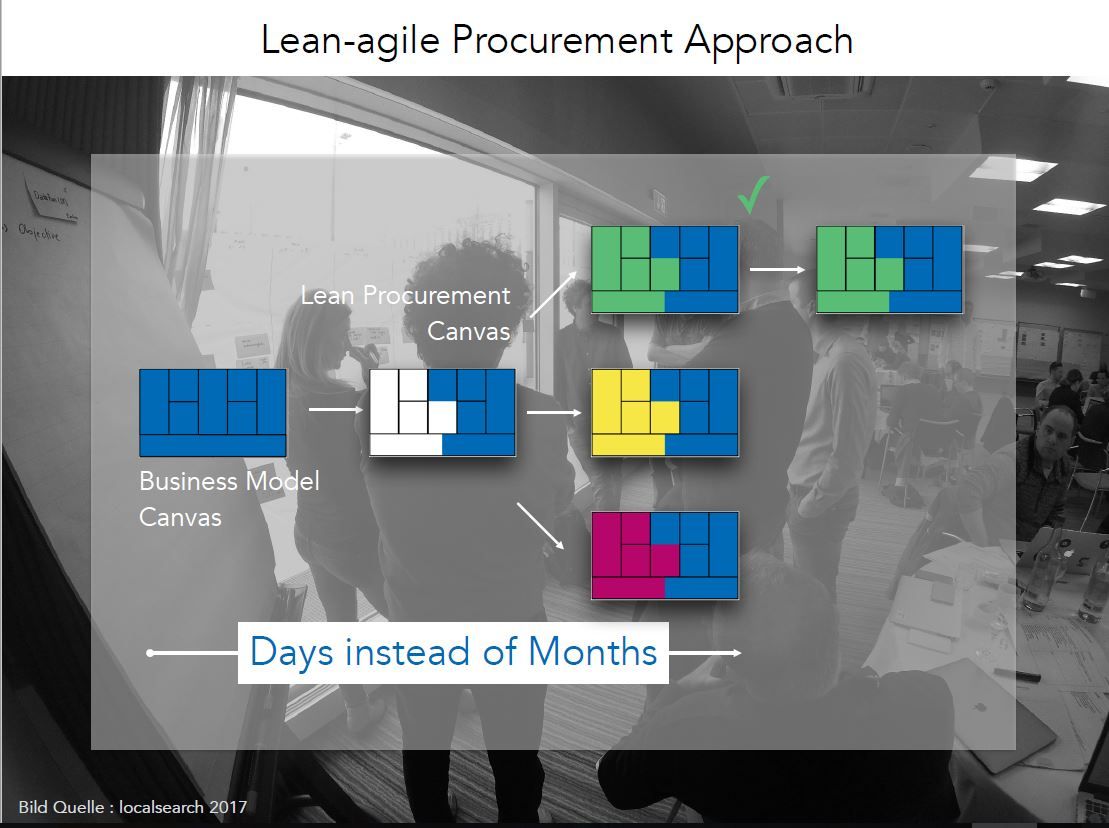 The key is building a collaborative mindset both inside and outside the organisation and working together in real time to complete the canvas and experience how the different vendors teams work with the customer.
Kleiner made the point that "Agile is about people – we do not purchase a 'resource'; we invite people to collaborate with us".