At the inaugural Open Core Summit (OCS), held in San Francisco, the key takeaways and opinions from the event included: the relationship between cloud computing and commercial open source software is an "and" relationship, rather than "versus"; open core is a business model, and should not be confused with open source software; and open core companies build upon the foundation of open source and extract a small amount of the total value they create.
As reported in the pre-event Q&A with Joseph Jacks, founder of OCS, the event aimed to provide a meeting and learning place for industry participants to share their experiences and ideas around commercial open source software. Jacks, alongside Bruce Perens, partner at OSS Capital and one of the founders of the open source movement in software, opened the event by stating that although there is lots of discussion focused on cloud vendors versus commercial open source software (COSS), this should be refocused on "cloud and COSS", as the two are not in direct conflict.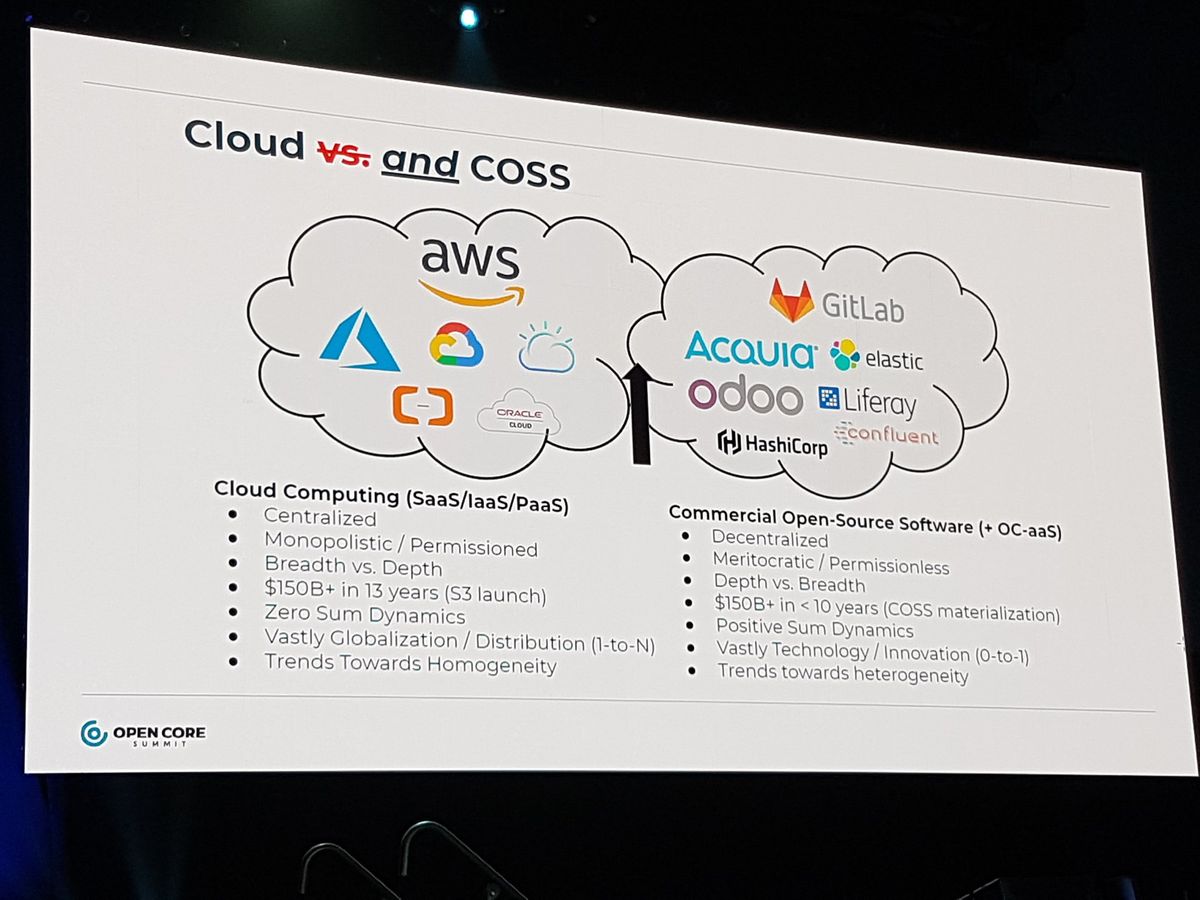 Perens provided a brief overview of the history of open source software, and explored the opportunities that this movement has provided to individuals and organisations. He stated that "most companies would spend a billion dollars to build the brand that the open source software movement has", and argued that open core companies build upon the foundation of open source and extract a smaller amount of value than the total value that they provide to society.
Although the concept of open core is largely understood across the industry, it has proven to be somewhat controversial, as many developers do not consider the business model to be compatible with the original ideas associated with free open-source software (FOSS). This history, benefits, and some of the controversy of open core was explored in more detail throughout the day via talks from a number of eminent members of the open source community and industry, and also via Twitter conversations involving open source luminaries.
Emil Eifrem, founder and CEO of Neo4j, discussed the journey of creating a commercial entity around the popular open source graph database, and argued that sharing ideas and code, and also creating community-driven standards like the Cypher query language, provided value for all parties. He continued by sharing what happened to the graph database market when AWS released Amazon Neptune, a fully managed graph database, and concluded by suggesting that "a rising tide lifts all boats".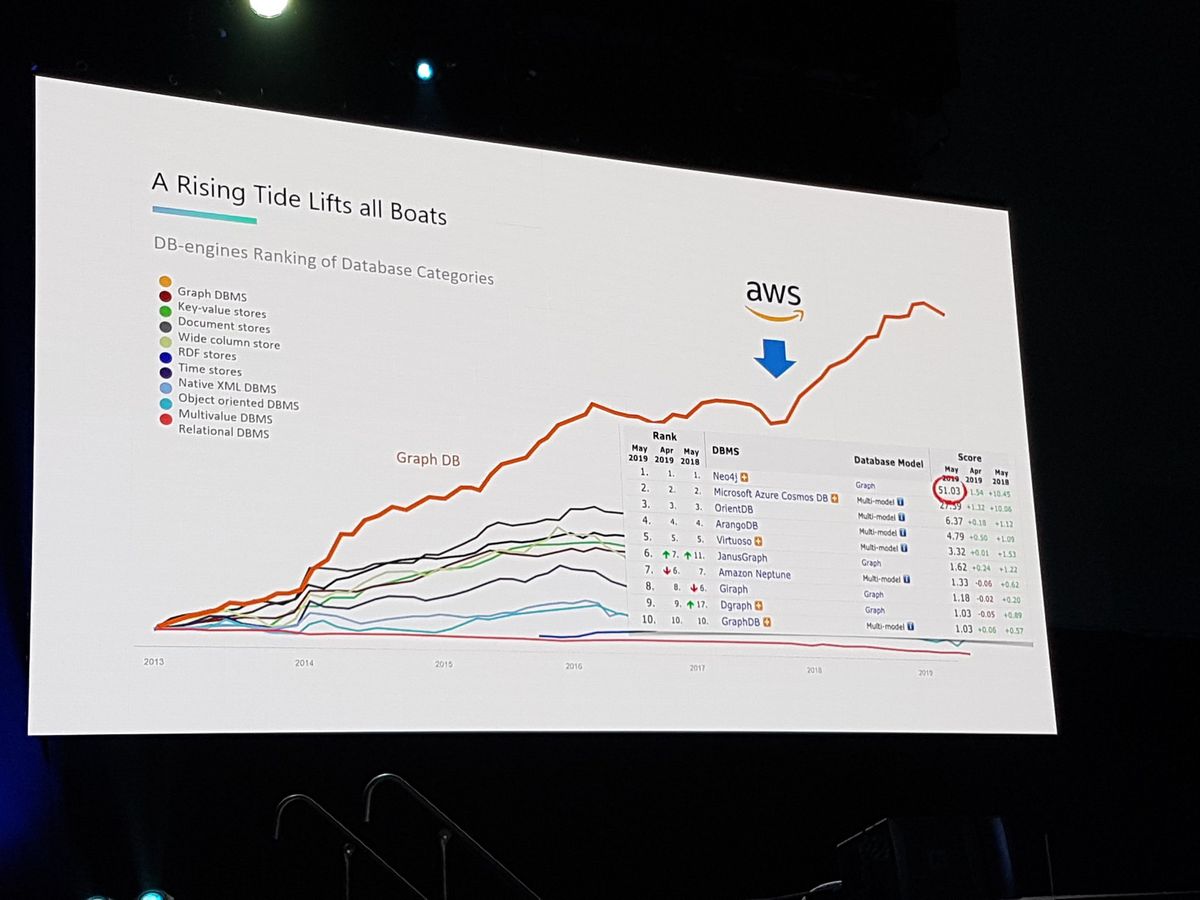 Deb Bryant, senior director of the open source program office at Red Hat, took to the stage and stated clearly that "open core is not open source -- don't confuse the two". Bryant discussed Red Hat's long term commitment to open source ("it's all open, from project to product"), and explored how the organisation derives value from open source, which included: community growth, community participation, and diverse innovation. She continued by exploring things that often bring pause in relation to contributing to open core projects; participation is constrained, the community is devalued, there is vendor lock-in, and deployment (and licensing) is constrained.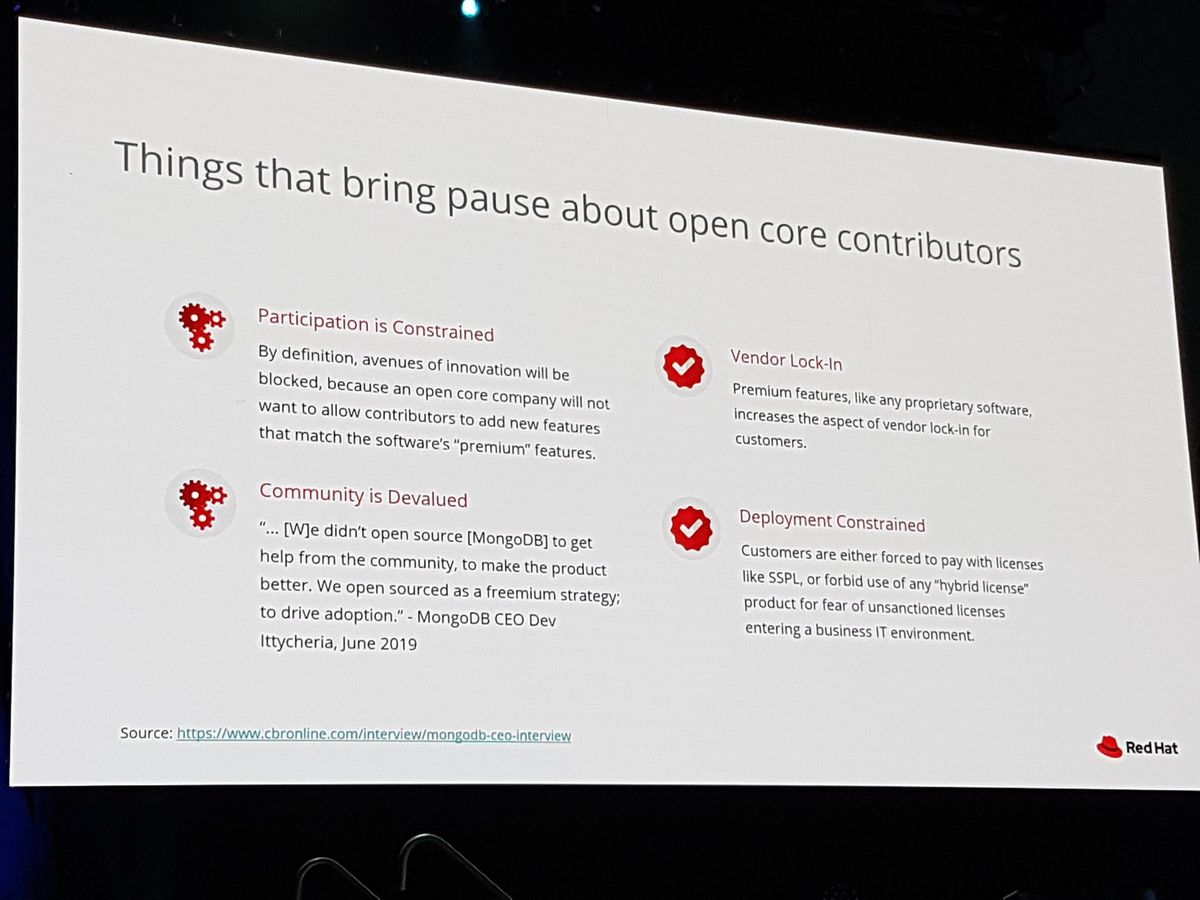 Sarah Novotny, open source wonk, Azure Office of the CTO, continued the talk by exploring how "open source is more about the project rather than the product". Novotny discussed that although software is the output, it takes "contributors, community, and consumers" to make this happen, and proposed that monetization is best targeted at the ecosystem opportunities rather than the software itself.
The talks recordings from the inaugural Open Core Summit will be made available online soon, as interested readers are encouraged to follow the OCS Twitter account for notification.