Google Cloud recently announced a major new release of its API Management Platform Apigee. The release marks the tenth birthday of the service and is named Apigee X.
The public cloud vendor acquired Apigee back in 2016 and brought the service into its Cloud platform as Apigee API Platform. The service has evolved to become a dominant leader in the Magic Quadrant for Full Life Cycle API Management since 2018. To further drive the evolution, Google enhanced the Apigee API service by adding more monitoring capabilities, adding new extensions, and supporting hosted targets.
With Apigee X, Google updates the service with deeper integration to its AI, security, and networking services. According to the blog post introducing Apigee X, Amit Zavery, vice president and general manager, Business Application Platform, Google Cloud, the service now offers:
Users the ability to deploy their APIs across 24 Google Cloud regions and enhance caching at more than 100 locations.
An integrated approach for applying capabilities like Cloud Armor web application firewall for enhanced API security and Cloud Identity and Access Management (IAM) for authenticating and authorizing access to the Apigee platform. Furthermore, it gives businesses more control over encrypted data with CMEK while allowing them to store data in the region of their choice and control the network locations. Users can access data by using VPC Service Controls.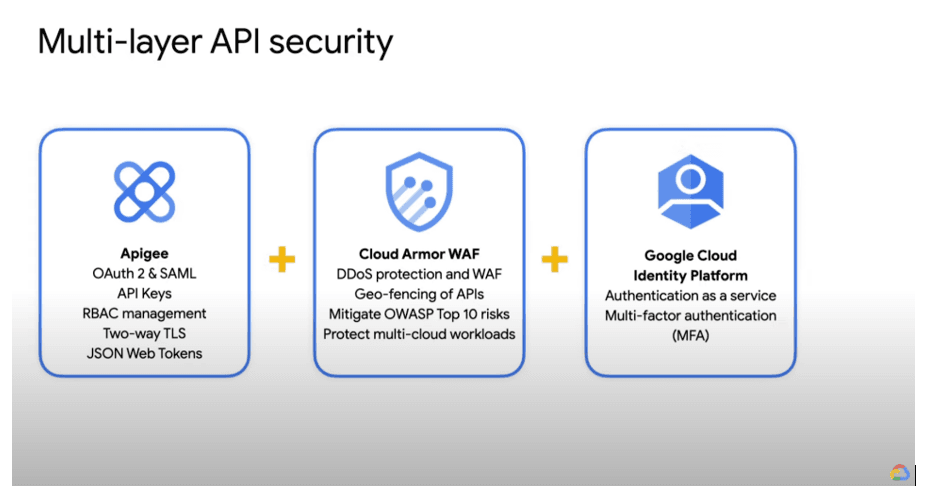 Source: https://www.youtube.com/watch?v=xZ6DYaSZ4WI&feature=youtu.be (Screenshot)
Integration with Google's AI and machine learning capabilities to map historical API metadata to identify anomalies autonomously, predict traffic for peak seasons, and ensure APIs adhere to compliance requirements.
Also, Apigee X provides the flexibility to store data in the region of choice, gives customers more control over encrypted data, and ensures that their business adheres to all regulatory and compliance requirements.
Besides Google, Microsoft also has an API Management service available on Azure that entered the Gartner Magic Quadrant for Full Life Cycle API Management 2020 based on the ability to execute and completeness of vision. Other competitors in this space are IBM Connect, Salesforce's MuleSoft, Axway Amplify, and open-source Kong. And finally, a Reddit thread on the "10 Best API Management Tools That You Must Know" also lists Apigee and Azure API management, among others.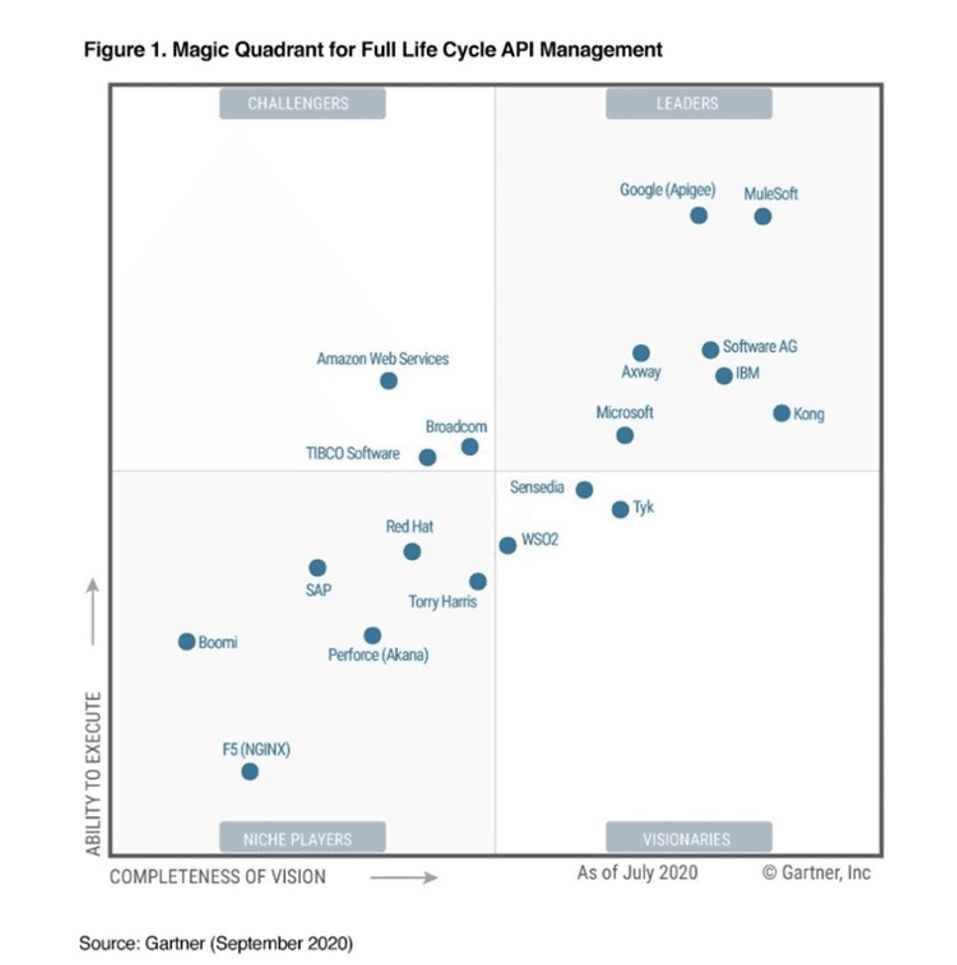 Zavery wrote in the blog post about the goal for Apigee X:
It's not enough to simply use the cloud, have APIs, or even adopt API management. Rather, the requirement is digital excellence: the ability to rapidly and repeatedly deploy and scale, and to consistently deliver on digital programs. It involves adopting digital as a core enterprise strategy for building profitable API-based platforms and delivering measurable business outcomes. Helping customers make this leap--from gradual transformation and API-based programs to digital excellence and API-based platforms--has been our core goal for Apigee X.
Lastly, the pricing details of Apigee are available on the pricing page.