Recently Microsoft introduced a new learning resource with Azure Skills Navigator designed for those who are new to Azure or would like to learn more. It is a guide intended to help readers develop a strong foundation on cloud technologies when exploring Azure.
The Azure Skills Navigator offers various downloadable guides for roles, ranging from System Administrator to Data Engineer, and the company will launch more soon. These role-based guides map out an itinerary for deepening knowledge of Azure, helping the readers build a strong foundation for cloud computing in a tailored and personalized way. In addition, they can go through them at their own pace, exploring learning resources ranging from blog updates, videos, and events to connect with technical communities.
The System Administrator and Solution Architect guides touch on the core infrastructure services and Azure services that help manage, monitor, and protect those services.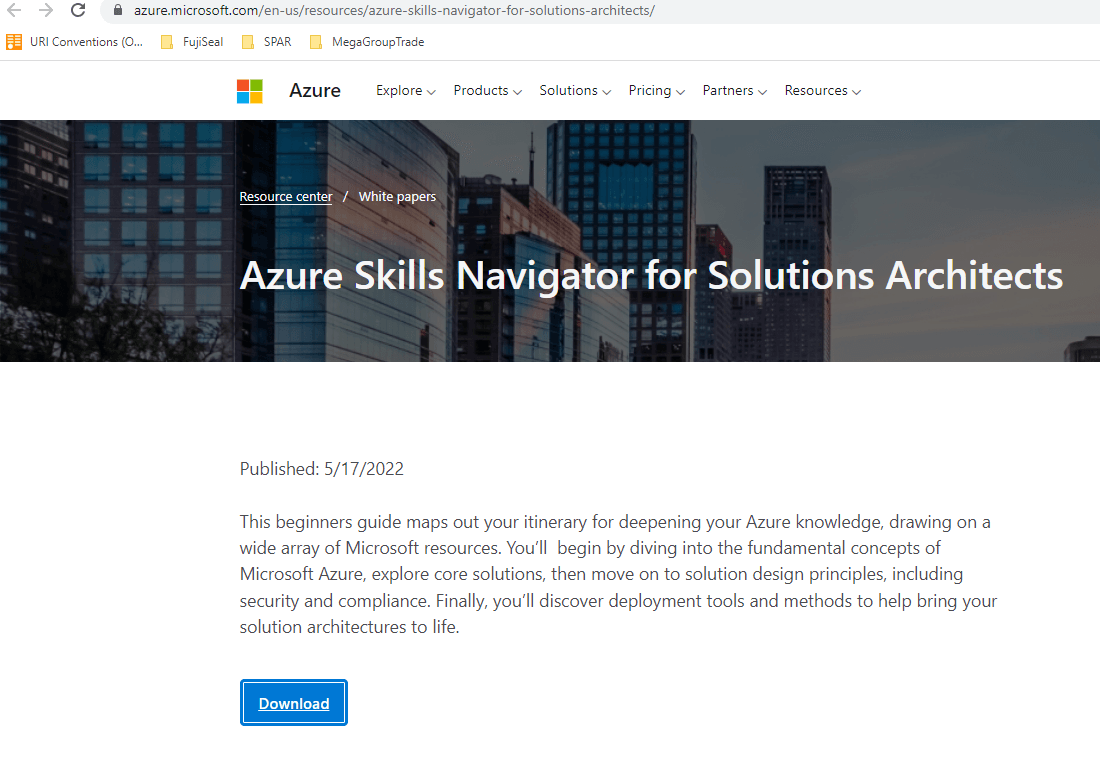 Source (screenshot): https://azure.microsoft.com/en-us/resources/azure-skills-navigator-for-solutions-architects/
In a tech community blog post on the ramp-up guide for developers Benda Su, senior product manager, Cloud & AI at Microsoft, explains that the tailormade guide for developers is divided into three phases, allowing developers to start their learning journey either with a programming language, an app framework, or the cloud. Furthermore, there is a GitHub repo containing all the resources.
With the Azure Skill Navigator, Microsoft provides another learning resource next to its free Learn platform, which includes content and hands-on labs. Moreover, the company aligns its learning initiatives with the other two public cloud vendors, AWS and Google. For instance, Google launched Google Cloud Skills Boost, a learning initiative for online learning, skills development, and certifications.
In an Azure blog post on the new learning resource, Lanna Teh, product marketing manager, Azure Marketing at Microsoft, stated:
These guides are just the beginning; Microsoft Learn will be your trusted partner as you progress through your learning journey. There are numerous options for continuing your training and certification beyond these guides as well.
In addition, Pedro Fiadeiro, a BI Consultant at Peak Indicators, tweeted:
This Azure Skills Navigator can be pretty useful if you're starting working with Azure or even if you aren't new to Azure. It puts together a lot of useful content.
Lastly, there is also an AI Learning guide to prepare for the Azure AI Fundamentals Certification.