Recently Google introduced a pay-as-you-go pricing model for Apigee's API management to provide customers with more flexibility in using the service and control costs.
With the new pay-as-you-go model, the company is providing customers with an additional pricing plan for the service, allowing them to only pay for what they use. Customers will only be charged based on the consumption of Apigee gateway nodes (API traffic based on the number of Apigee gateway nodes), API Analytics (total number of API requests analyzed per month), and networking usage (such as IP address, network egress, forwarding rules, etc.). Note that there is no startup cost, and customers can get started with Apigee through the console and choose the plan accordingly.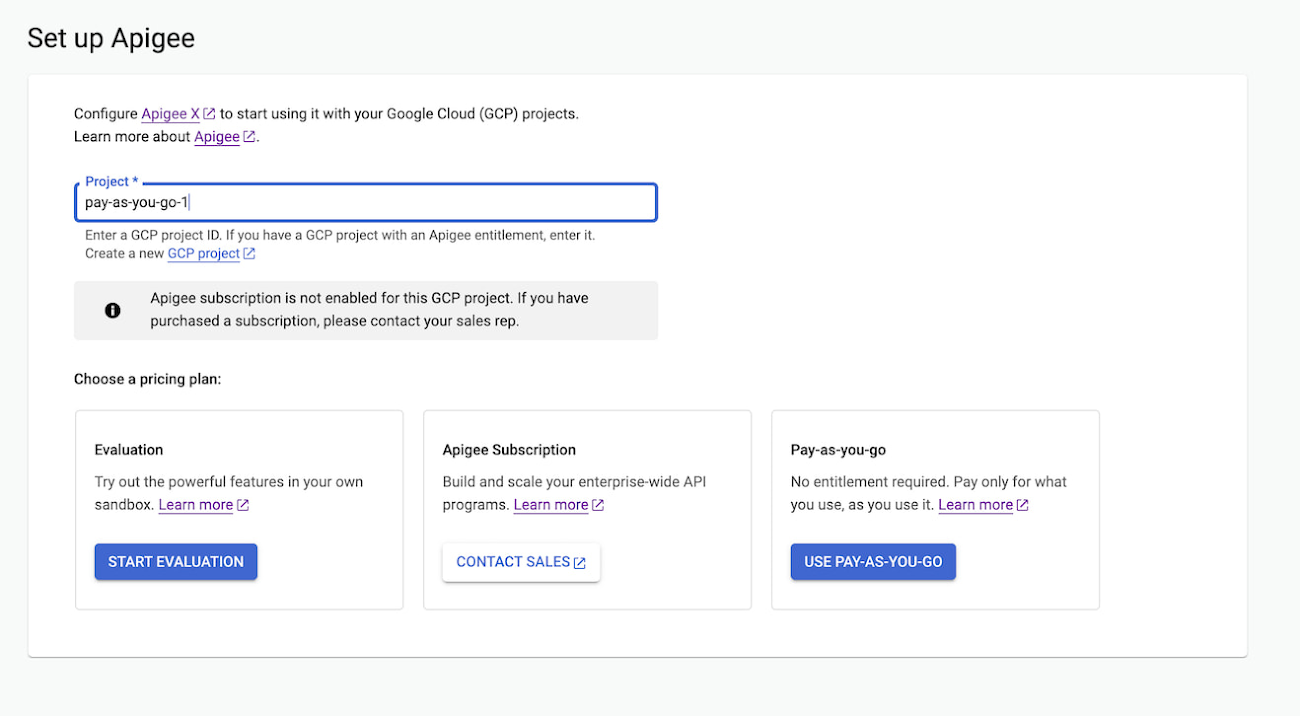 Source: https://cloud.google.com/blog/products/api-management/introducing-pay-as-you-go-pricing-for-apigee-api-management
Apigee now offers three pricing models, including the pay-as-you-go. The other two are the evaluation plan, which allows customers to access Apigee's capabilities at no cost for 60 days, and subscription plans (Standard, Enterprise, or Enterprise Plus) based on customer API needs. The pay-as-you-go is offered as a complement to the existing Subscription plans (or) the ability to evaluate it for free.
Vikas Anand, a director of product, Google Cloud, explains in a Google Cloud blog post the distinction between the paid subscription plans and pay-as-you-go:
Subscription plans are ideal for use cases with predictable workloads for a given time period, whereas Pay-as-you-go pricing is ideal if you are starting small with a high-value workload.
Google acquired Apigee in 2016, integrating the startup's cloud-based API creation and management platform into a service available for Google Cloud Platform customers. This service has evolved to become a dominant leader in the Magic Quadrant for Full Life Cycle API Management since 2018 and still is next to MuleSoft, IBM, Axway, Kong (open source), and Microsoft.
For instance, competitive offerings like Microsoft Azure API Management also include a pay-as-you-go pricing model that is offered as a consumption tier - a lightweight and serverless version of API Management service, billed per execution.
In response to the Pay-as-you-go pricing model, Gustavo Fuchs, regional director, solutions and technology, APAC at Google, tweeted:
APIs are the key way to monetize additional business opportunities across boundaries. Apigee is a leader in this segment, and great to see we can now serve more organizations as they start their journey on API Economy!
Lastly, more details on Google Apigee API pricing models are available on the pricing page. Furthermore, customers can also use the available pricing calculator.