Google recently announced the general availability of Google Distributed Cloud (GDC) Hosted, an offering for customers with the most stringent requirements, including classified, restricted, and top-secret data. It complements Google Distributed Cloud Edge and Google Distributed Cloud Virtual, which became generally available in 2022.
GDC Hosted provides a comprehensive managed cloud solution, which includes the hardware, software, local control plane, and operational tooling necessary for deployment, operation, scalability, and security. In addition, it seamlessly integrates with commonly utilized third-party software and systems, including hardware security modules for added protection, IT service management tools for built-in ticketing, observability tools for monitoring, and popular DevSecOps tools to boost developer, security, and operator productivity.
According to the company, financial services, healthcare, manufacturing, and utility customers can benefit from GDC Hosted. These benefits include:
Full isolation: GDC Hosted is air-gapped and does not require connectivity to Google Cloud or the public internet at any time to manage the infrastructure, services, APIs, or tooling. This ensures that data remains secure and private.
Integrated cloud services: GDC Hosted delivers Google Cloud services, including data and machine learning technologies.
Data sovereignty: GDC Hosted allows customers to control their data entirely and meet strict data security and privacy requirements.
Open ecosystem: GDC Hosted is designed around Google Cloud's open cloud strategy. It is built on the Kubernetes API and uses leading open-source components in its platform and managed services.
Flexibility: GDC Hosted offers customers the flexibility to deploy a completely managed cloud in their own data centers or other facilities while taking advantage of cloud services' functionality, flexibility, and scale.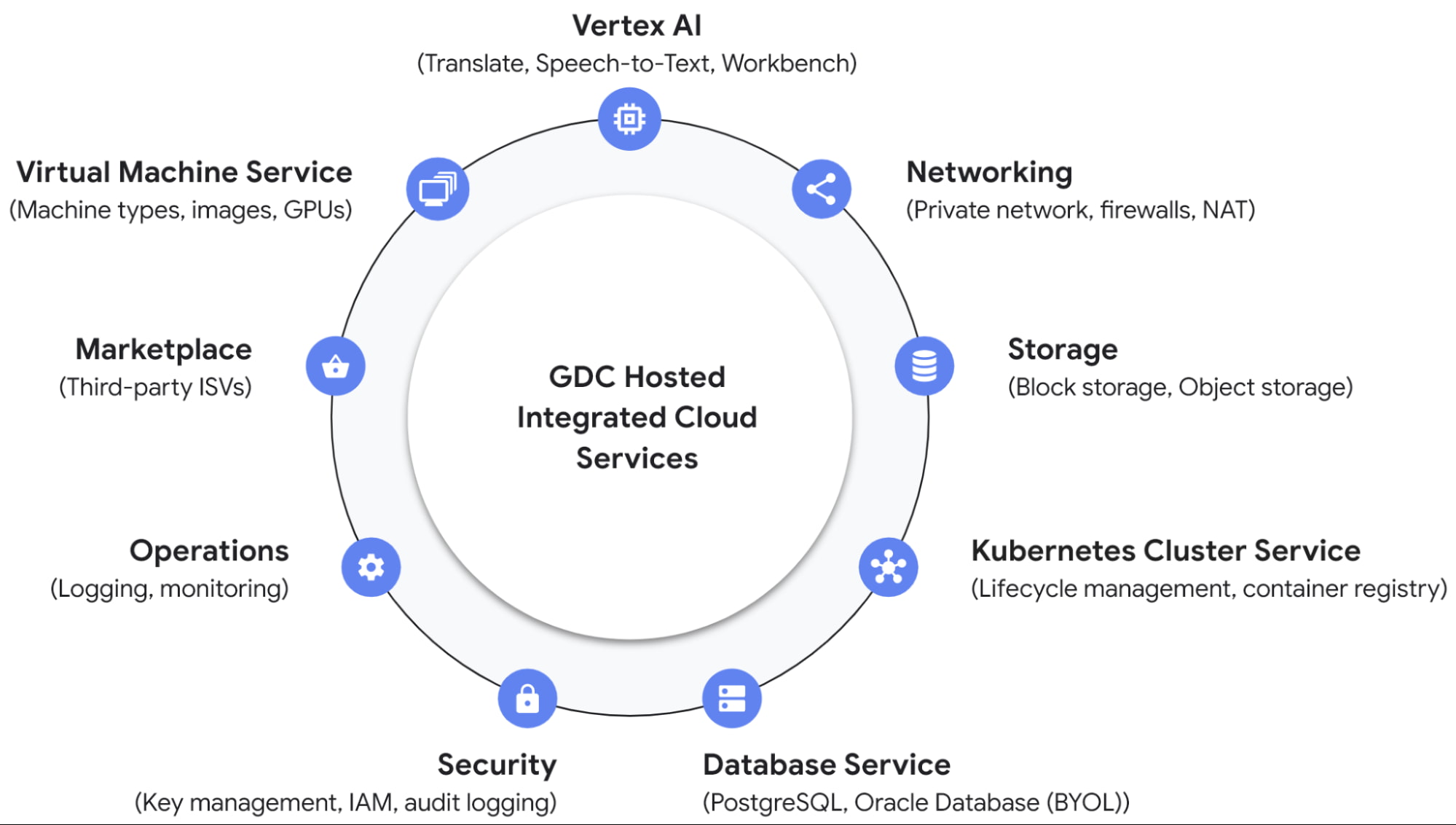 Source: https://cloud.google.com/blog/products/infrastructure-modernization/google-distributed-cloud-hosted-is-ga/
GDC Hosted can be compared to other hybrid cloud solutions such as AWS Outposts and Azure Stack. These solutions also aim to integrate on-premises resources with public cloud services and provide a common workload deployment process and APIs for both on-premises and cloud-based environments.
Regarding the GA release of GDC Hosted, Google also tweeted via their Google Cloud Tech account:
With this announcement, we also have a set of unique hardware options, which come in two form factors: (1) rack-based configurations and (2) GDC Edge Appliances.
Lastly, the GDC Hosted evaluation configuration pricing starts at $300,000 monthly. In addition, GDC Hosted offers additional flexible commercial models and provides cloud billing capabilities, including labeling of resources, enabling budgeting, and chargeback between different organizations.