Books
Architecture & Design
Architecture & Design
Follow
2524 Followers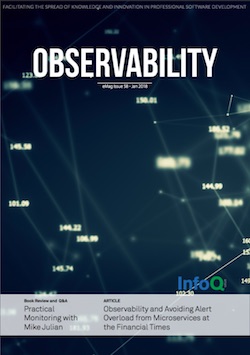 This eMag explores the topic of observability in-depth, covering the role of the "three pillars of observability" -- monitoring, logging, and distributed tracing -- and relates these topics to designing and operating software systems based around modern architectural styles like microservices and serverless.
Cloud
Cloud
Follow
353 Followers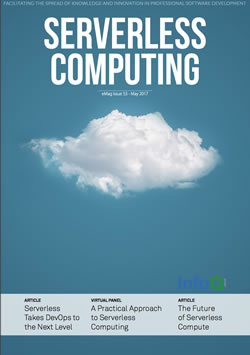 In this InfoQ eMag, we curated some of the best serverless content into a single asset to give you a relevant, pragmatic look at this emerging space.
Architecture & Design
Architecture & Design
Follow
2524 Followers
Welcome to the latest edition of The Morning Paper quarterly review. There are five posts chosen for you that appeared on Adrian Colyer's blog in the first quarter of 2017.