Podcasts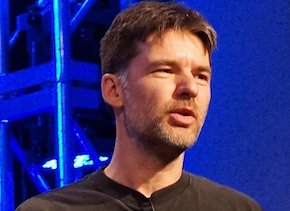 20:20
Architecture & Design
Architecture & Design
Follow
2401 Followers
In this week's podcast QCon chair Wesley Reisz talks to Mads Torgersen who leads the C# language design process at Microsoft, where he has been involved in five versions of C#, and also contributed to TypeScript, Visual Basic, Roslyn and LINQ. Before Microsoft he worked as a university professor in Aarhus-Denmark, doing research into programming language design and contributing to Java generics.
The InfoQ Interviews Archive
Hear what senior developers from top companies such as Netflix, Uber and Facebook have to say on hot trends. Get valuable insights from a collection of over 900 interviews.