There is good news for web developers: Windows 8.1 will ship with Internet Explorer 11, which will feature WebGL, much improved developer's tools and support for Google's SPDY protocol. While none of these features have officially been announced, they are part of a preview release of Windows Server "Blue" (the code name for Windows 8.1) released to MSDN subscribers ahead of Microsoft's BUILD conference, which starts today.
A series of screenshots on Microsoft News, courtesy of Robert McLaws, show some of the features in action or in settings screens. The following features will be of interest to web developers:
SPDY/3 support
SPDY is an open protocol originally developed by Google to be more efficient carrier of HTTP requests. SPDY is already supported by recent versions of Chrome, Firefox and Opera and will also be coming to IE as of version 11.
Improved Developer Tools
IE11 now has a nice gantt chart-like view on where time is spent in downloading a web page.

In addition memory usage can be graphed over time:

UI responsiveness and time spent can also be inspected: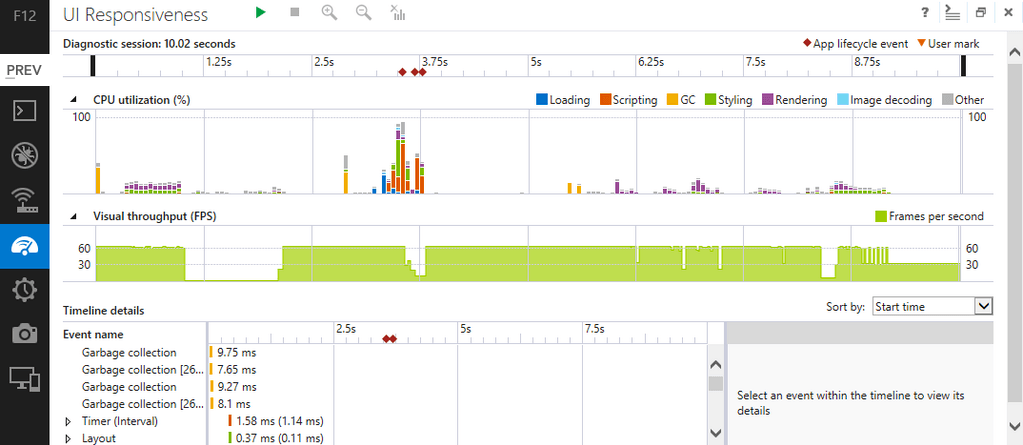 WebGL
WebGL is the web version of OpenGL, enabling fast GPU accelerated 3D graphics in the web browser. Previously, WebGL was supported in Chrome, Firefox. Safari and Opera support it too, but disable the feature by default.
Add site to Apps
Another interesting feature of Internet Explorer 11 is the "Add site to Apps" feature, which allows any site to be added to Windows 8's list of applications (its replacement of the Start menu).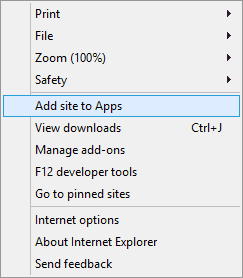 Internet Explorer 11, together with Windows 8.1, is set to ship late 2013.