Microsoft and Dropbox announced a strategic partnership to integrate Dropbox service with Office 365 on phones and tablets.
Dropbox is a popular cloud-based storage service among consumers to share and sync files across devices. With its presence on Android, iOS, PC and Mac, it has become a standard to keep the documents in sync across devices. Recently, Dropbox has added more space to its paid subscription offering, Dropbox Pro.
Microsoft Office 365 is available on iOS, Android and Windows Phone devices. Customers with a valid subscription can access and modify documents on the go. Through OneDrive integration, Microsoft enabled central, cloud-based document storage.
Through this partnership, customers get additional choice. They can choose between Microsoft OneDrive or Dropbox to store and access documents.
According to Microsoft, Over 1.2 billion people use Office to get work done, and Dropbox has become home to more than 35 billion Office files. This makes Dropbox a natural choice for Microsoft Office customers.
Satya Nadella, CEO of Microsoft said, "In our mobile-first and cloud-first world, people need easier ways to create, share and collaborate regardless of their device or platform. Together, Microsoft and Dropbox will provide our shared customers with flexible tools that put them at the center for the way they live and work today."
Drew Houston, CEO and co-founder of Dropbox said, "Our partnership with Microsoft will make it easier than ever to collaborate seamlessly across these platforms, giving people the freedom to get more done."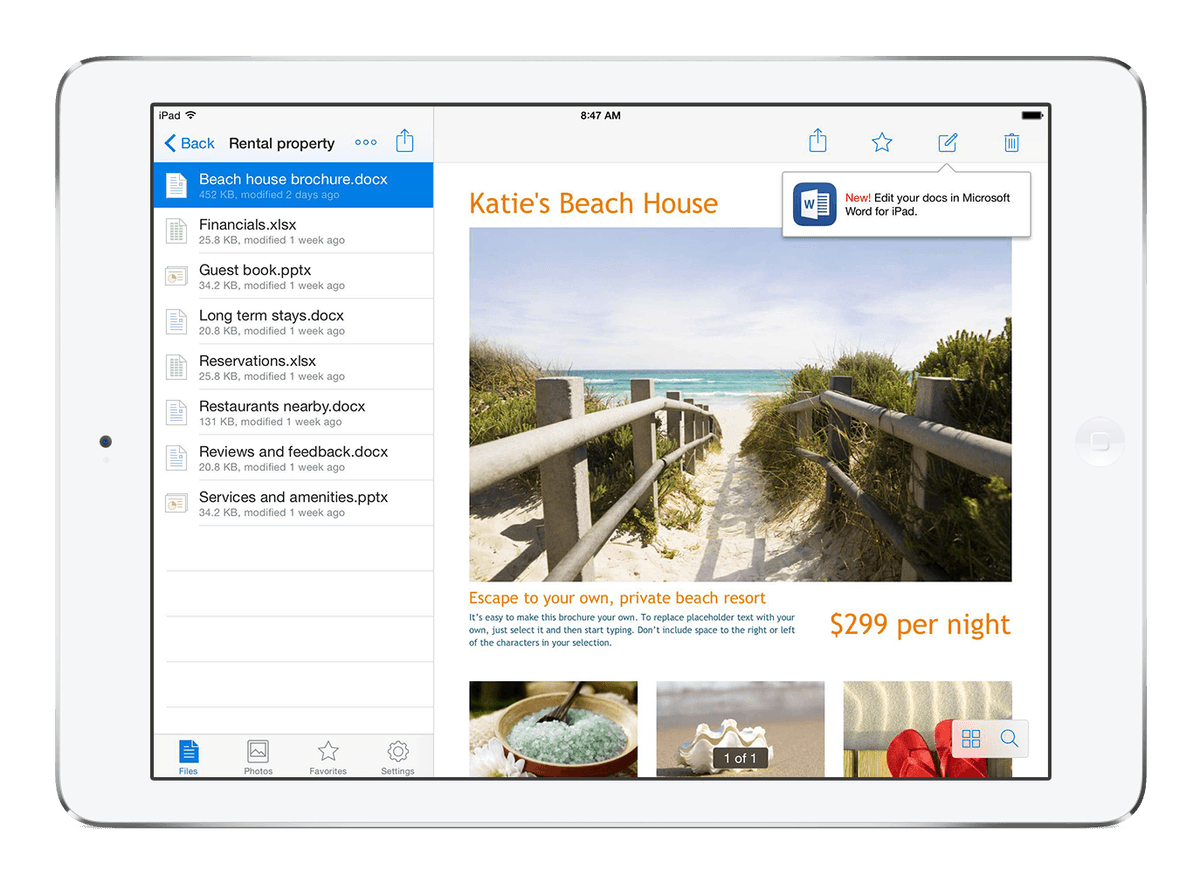 With this integration, users can perform the following operations:
Edit Microsoft Office documents directly from the Dropbox mobile app sync the changes across devices.
Access Dropbox files from Office 365 applications similar to the way they access from Microsoft OneDrive.
Generate Dropbox links from within the applications for instant document sharing.
These features will be made available to iOS and Android users in the coming weeks. Integration with Office Online is slated for early next year.
Dropbox has also announced that it will ship a native Windows Phone and Surface application in the coming months.