VMware's hybrid cloud service, vCloud Air will be available in Australia from early 2015. The Japan region that was launched in July this year will be generally available in the coming weeks.
vCloud Air, VMware's hybrid cloud enables customers with vSphere and vCenter investments to extend their on-premise assets to the public cloud. Originally launched as vCloud Hybrid Service (vCHS) in 2013 in US, the service has been expanded to Europe, Asia (Japan) and now Australia.
Bill Fathers, executive vice president and general manager, Cloud Services Business Unit at VMware announced that vCloud Air would be available in Australia. Apart from delivering the service through its own data centers, VMware also certified a set of partners to offer the hybrid cloud service under the brand vCloud Air Network. With over 20 data centers in Australia, VMware claims that it is one of the largest hybrid cloud providers in Asia Pacific region. Customers can sign up for the service starting early next year.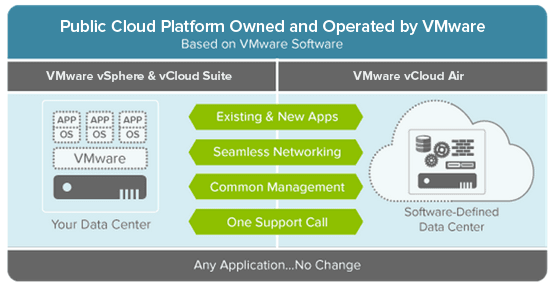 Launched in July, vCloud Air in Japan will become generally available in a few weeks. VMware partnered with Japan's leading telecom provider, SoftBank to deliver its hybrid cloud service. According to Bill Fathers, more than 50 customers participated in the beta program who will automatically transition into vCloud Air GA.
With these additions, VMware vCloud Air now is present across 11 locations in US, Europe and Asia Pacific. Global footprint is an important aspect of public cloud. Microsoft leads the segment with 15 Azure data centers, while AWS has 11 including the recently announced Germany region. Google Cloud Platform has three regions with presence in US Central, Europe West and Asia East.