Google announced it would bring two new products to their cloud platform to aid customers in developing and deploying devices close of end-users at the 'edge' of their networks. These products are the Edge TPU, a new hardware chip, and Cloud IoT Edge, an expansion of the Google Cloud AI capability for gateways as well as connected devices.
Google's Edge TPU is not the first hardware chip they have released; several months ago the Cloud TPU, for running machine learning workloads written for its TensorFlow framework, was made available in beta. Now, Google takes it a step further with the Edge TPU, a purpose-built ASIC chip designed by Google to run TensorFlow Lite ML models at the edge.
Google will also provide a development kit available later this year in October to kick-start developers with development and testing of the Edge TPU. This kit includes a "System on Module" (SOM) that combines Google's Edge TPU, an NXP CPU, Wi-Fi, and Microchip's secure element in a compact form factor. Furthermore, Google will work with their Internet of Things (IoT) ecosystem partners to develop intelligent devices that take advantage of Google Cloud IoT innovations at the edge. According to the blog post on the announcement of the Edge TPU:
Semiconductor partners will create the SOM with the Edge TPU chip inside. Device makers will make industrial IoT gateways—like the kind used in factories, locomotives, oil rigs, and more—that includes the SOM and Edge TPU.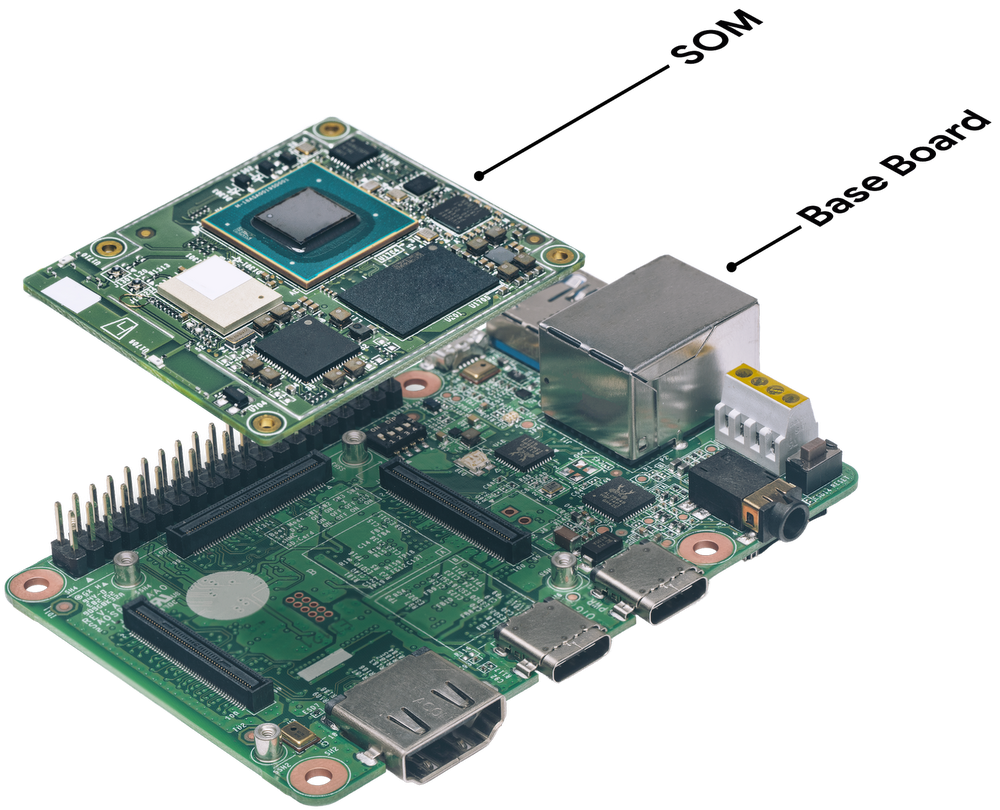 Source: https://www.blog.google/products/google-cloud/bringing-intelligence-to-the-edge-with-cloud-iot/
The Edge TPU combined with the Cloud IoT Edge will enable customers to operate their trained models from the Google Cloud Platform (GCP) in their devices via the Edge TPU hardware accelerator. Furthermore, the Cloud IoT Edge itself consists of two components, the Edge IoT Core and Edge ML - and it leverages the Edge TPU or GPU- and CPU-based accelerators.

Source: https://cloud.google.com/iot-edge/
Customers can run Cloud IoT Edge on androidthings or Linux OS-based devices. Furthermore, the Cloud IoT Edge can securely connect edge devices to the cloud, enabling software and firmware updates, and also allowing the management and exchange of data with Cloud IoT Core. The Edge ML in the IoT Core will run the ML inferences of pre-trained TensorFlow Lite models from the customer locally, and thus significantly increase the processing power and versatility of their edge devices. One of the current Google Cloud customers is Smart Parking, and according to their CTO John Heard:
Smart Parking enables our customers to deploy and manage frictionless parking services for both on-street and off-street situations. We are very excited about our ability to use Cloud IoT Edge and Edge TPU for building ML-enabled parking experiences for our customers.
Boston Consulting Group predicts that the IoT market will reach $267B by 2020, which was reported in a 2018 enterprise IoT forecasts and market estimates article in the Enterprise CIO. Hence, the big cloud providers like Google, Amazon, and Microsoft have entered the market and are investing heavily with new innovative IoT solutions including IoT Core and Edge services. Microsoft, for instance, made an IoT Edge generally available end of June, and Amazon with AWS IoT made AWS IoT Analytics generally available in May. With the release of Cloud IoT Edge and Edge TPU, Google expands their offering in the market next to their Cloud IoT Core service to provide customers with more possibilities with IoT.