Microsoft is previewing a new paid service for its Windows 10 IoT Core OS that enables managed device updates and device health assessment. Additionally, the new service will guarantee a 10 year support lifespan for each version of the OS after its release.
While the free Windows 10 Core IoT OS is available through a Semi-Annual Channel (SAC) and receives an update including new features twice per year, Windows 10 IoT Core Services will ensure devices are kept up to date with only bug fixes and security updates via the Windows Long-Term Servicing Channel (LTSC). New features will not be included to keep the OS base as stable as possible and thus minimize the risk of service disruption. Microsoft usually issues a new release on the LTSC channel every two to three years, says Microsoft program manager Rushmi Malaviarachchi, and supports them for 10 years.
You will be able to control which devices will get updates using the new Device Update Center (DUC) and what will be updated, whether it is the underlying OS, device drivers, or OEM-specific applications and files.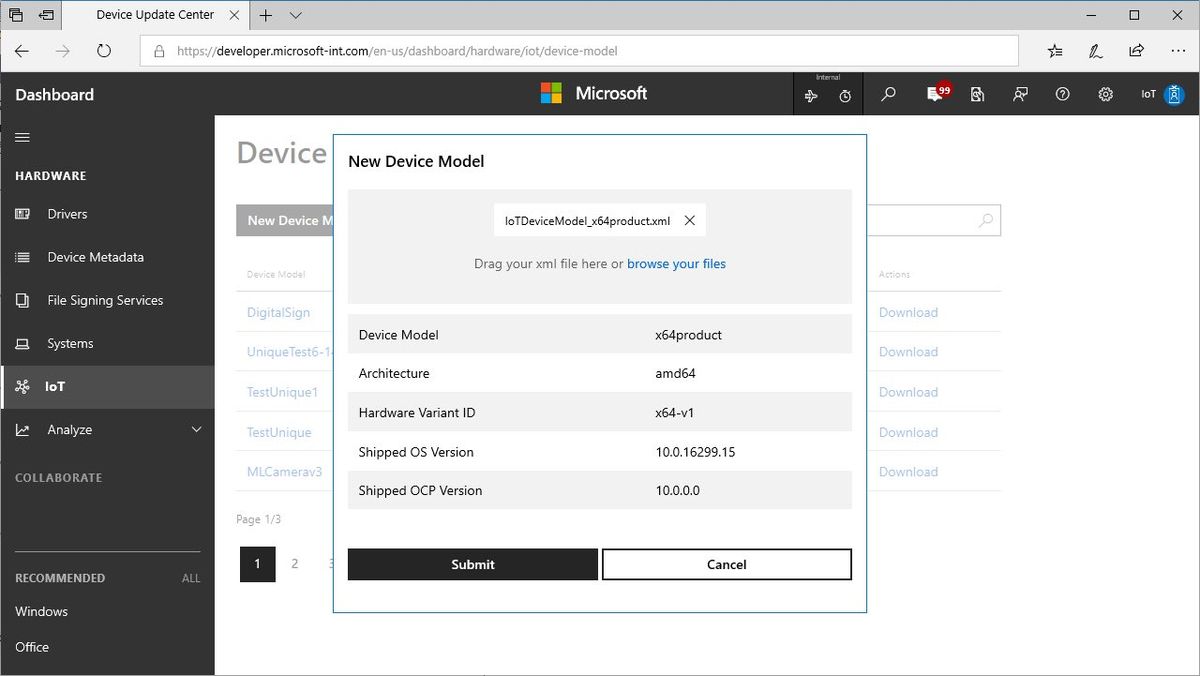 (Image from Microsoft blog)
You can control updates for each device model, as well as create three distinct channels to better control the update roll-out process and validate the update on a smaller subset of devices before going live. The three channels are previews for test devices, early adopter for self-host devices, and general availability for production devices.
Another interesting feature provided by Windows 10 IoT Core Services is the possibility of evaluating the trustworthiness of a device at boot. This is accomplished using Device Health Attestation (DHA), which validates a number of device logs and produces a DHA report, along with Azure IoT Device Management, which enables you to reboot, make a factory reset, or re-image an unhealthy device, as well as to deny network access, or create a service ticket.
As mentioned, while Windows 10 IoT Core will remain free, Windows 10 IoT Core Services will be available through a paid subscription. During the preview period Microsoft is setting the subscription price at $0.15 per device per month, and $0.30 per device per month afterwards.