Amazon has recently announced the general availability of Amazon Lookout for Vision, an anomaly detection product that uses machine learning to process images to spot process defects and anomalies in manufactured products.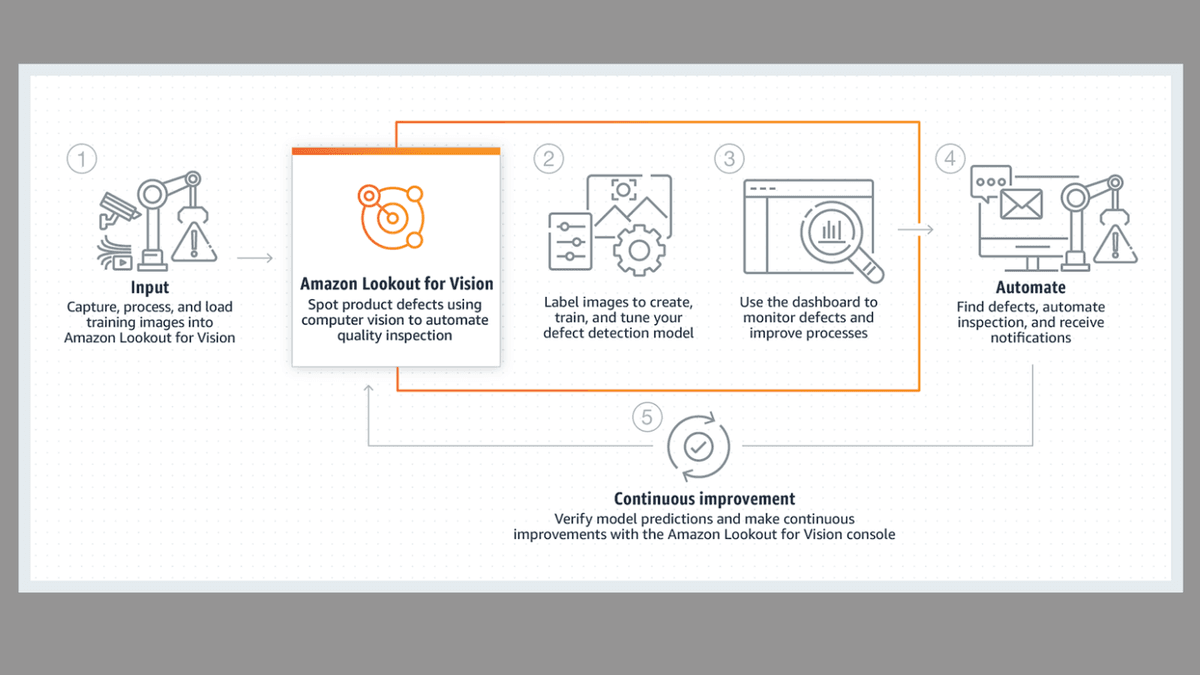 Source: https://www.amazon.science/latest-news/how-a-think-big-idea-helped-bring-lookout-for-vision-to-life
The new service provides different features to automate quality inspection, detect damages to parts, identify missing components or track repeating patterns to uncover process issues. In the training phase, images that show normal and defective products from the production line are collected and loaded into Amazon Lookout, labelling as normal or anomalous to build a model.
The detecting phase involves visual inspection processes real-time or in-batch to monitor the process line, identifying anomalies like dents, cracks and scratches and receiving notifications when defects are detected. Further iterations, providing feedback on the identified product defects, will make continuous improvements to the service.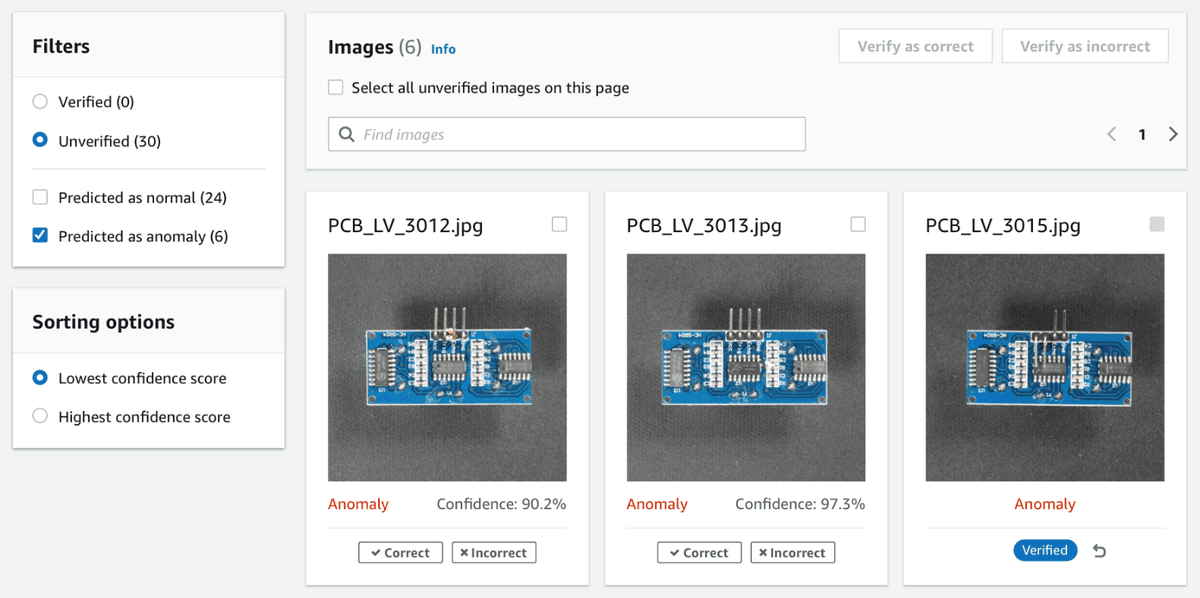 Source: https://aws.amazon.com/lookout-for-vision/features/
In a separate article, "How a 'Think Big' idea helped bring Lookout for Vision to life", Amazon covers the methodology behind the few-shot learning technique used to build the product, classifying data with as little training as possible. Joaquin Zepeda, AWS senior applied scientist, explains the challenge:
Anomalies in manufacturing are intrinsically infrequent and thus difficult to source when assembling a training set. Our models can be trained with only normal images to address this difficulty. The resulting models can be deployed or used to mine for anomalies in unlabeled collections of images using our 'trial detection' functionality to expand the training set.
Amazon Lookout for Vision is only one of the new services by Amazon in the anomaly detection space, together with Amazon Lookout for Equipment, a service to detect abnormal equipment behavior by analyzing sensor data, and Amazon Lookout for Metrics, a flexible service for time series analysis. Computer vision inferencing is also available for batch image processing available using Amazon Rekognition Custom Labels.
Chance Garrity, head of sales at AWS, suggests more industrial use cases for the new service:
Amazon Lookout for Vision can be used to identify missing components in products, damage to vehicles or structures, irregularities in production lines, miniscule defects in silicon wafers, and other similar problems.
Olalekan Elesin, technical lead at HRS Group and AWS Machine Learning Hero, shows how computer vision inferencing can help in local food processing in Nigeria:
What if local cassava flakes producers (a staple food amongst the not so wealthy in Nigeria) can leverage AI to improve the quality of their cassava flakes cheaply with zero knowledge of how AI works?
There are two pricing components for Lookout for Vision, with the service charging for training the model (training hours start at $2 USD/hour) and for detecting anomalies (inference hours start at $4 USD/hour). The free tier lasts 3 months and includes 10 training hours and 4 inference hours per month.