Recently, Google announced several new features for its eventing platform Eventarc. The new features are a new UI, Cloud Run for Anthos services as an event destination, and a generally available (GA) Storage Cloud trigger.
A year ago, the company released Eventarc into general availability allowing customers to send events to Cloud Run from more than 60 Google Cloud sources. And now, a year later, the Eventarc team delivers a new UI in preview to view, edit and delete EventArc triggers. It lists all the existing triggers showing various characteristics such as name, region, event provider, destination, and event type. When a user clicks a trigger, the details are visible, and they can be edited or deleted. Furthermore, the UI presents a section to create triggers.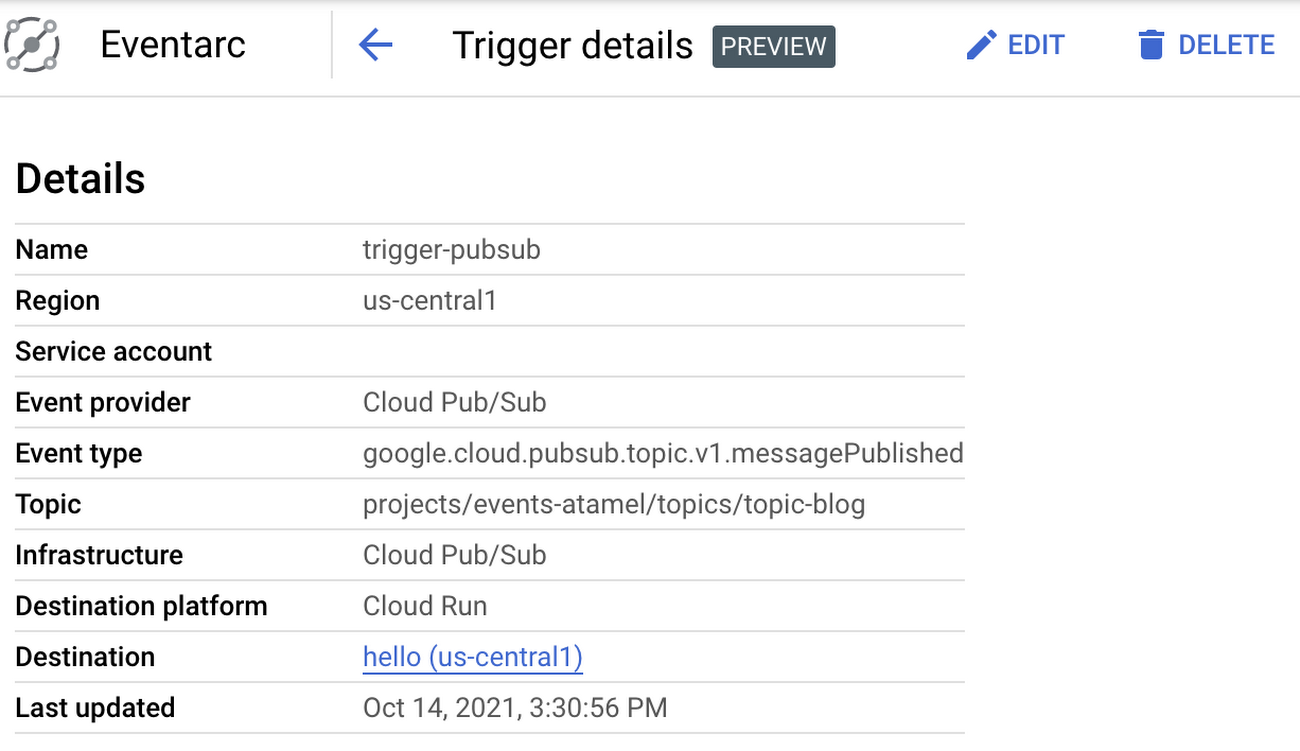 Source: https://cloud.google.com/blog/topics/developers-practitioners/introducing-new-eventarc-ui-cloud-run-anthos-destinations
Next to the new UI, the team also added a new event destination. Earlier, there was only one event destination with Cloud Run. Now it also supports Cloud Run for Anthos services as event destinations – allowing users to create a trigger for Cloud Run for Athos – possible through the new UI.
In a Google Cloud blog post on the new updates for Eventarc, the authors Mete Atamel, a developer advocate at Google, and Bryan Zimmerman, a product manager at Google, stated:
Our goal with Eventarc is to connect many event sources to many event destinations.
Lastly, the Storage Cloud trigger is now GA. The trigger executes when one of four events occur in Cloud Storage Bucket (object creation, deletion, archiving, and metadata update). Moreover, according to Google, leveraging this trigger is the preferred way of routing Cloud Storage events to Cloud Run targets.
Stephanie Wong, head of developer engagement of Google, tweeted on the Cloud Storage trigger:
Trust me when I say this is pretty easy: You can create a trigger by running a gcloud command along with required and optional flags.

In addition, she tweeted as a follow-up referring to the new UI:
You can also use the Cloud Console to create triggers with filters.
With Eventarc, Google joined other public cloud vendors in providing an eventing platform to manage events centrally. Microsoft released Event Grid, a service that enables developers to control events in a unified way in Azure, over a few years ago into GA.
Furthermore, AWS followed in 2019 with Amazon Eventbridge - a serverless event bus that allows AWS services, Software-as-a-Service (SaaS), and custom applications to communicate with each other using events. And lastly, TriggerMesh is also providing an eventing platform targeted for multiple clouds.
Lastly, more details on Eventarc are available on the documentation landing page, and pricing details can be found on the pricing page.